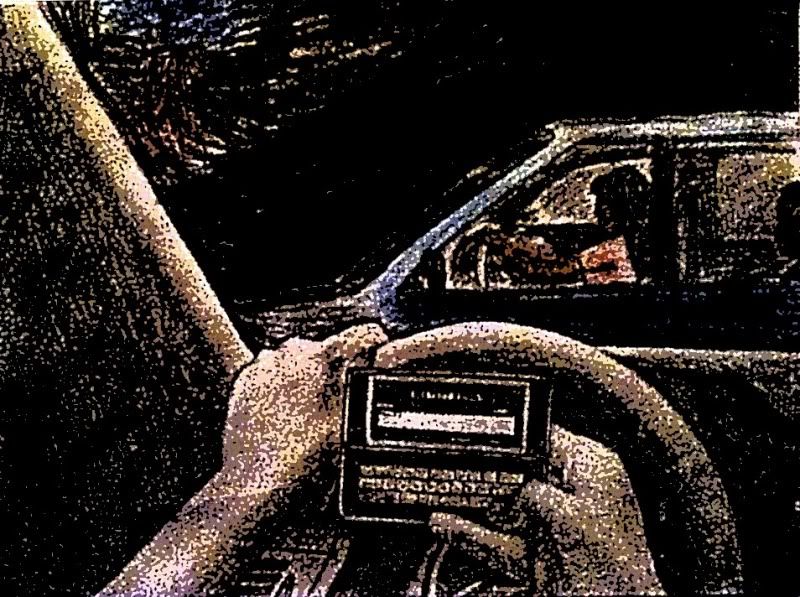 As texting has become a popular form of communication, so has the growth of individuals mainly teens, that text and drive. I am sure there are adults that text and drive too. I have my moments where I text heavily, especially when I am at school and between classes, but I could not imagine texting and driving.
There is not a message or facebook update that is so serious that one should have their eyes off the road not even for a second. It just does not make much sense, a potential accident or death not worth sending or viewing a message that can truly wait. If you are an adult/teen that text and drive please know it is not worth it. If you know someone that text and drive or have a child of driving age please stress the importance of not texting while driving.
If you believe seconds do not make a difference please take moment to watch the video located below.
For most, it seem like common sense to pay attention to the road at all times, but I guess some feel they those things that causes others to loss their lives will not affect them. There is always too many who feel "it can't happen to me". Some of them are actually very right. It may not happen to you, but while you text and drive you risk taking the life of someone else. Nobody has that right. So even though it may not happen to you, think about how ones actions can take someone elses life.
Numerology wise, I believe we are in a year that highlights issues surrounding travel, so in honor of the five vibration and past lessons of the five I ask that we all do our part to make travel as safe as possible. Travel wise some things are well be beyond our control, but if we care to make a difference, we can begin with those things we do have control over. We definitely have control of doing our part to making the roads safer.
Drive Mode App
I am not sure if this particular app or a similar app is available to other mobile service providers, but AT&T has an app that while you are driving will auto-reply to all incoming text messages letting your friends and family know that you are driving and will get back to their messages later. The outgoing message is customizable. The app on AT&T is call AT&T Drive Mode. If anyone knows of similar apps, I am sure there are others out there please feel free to comment below or email me and I will post here.
From AT&T Texting & Driving Campaign:
When you take just a minute to look at the last text message on your own wireless device, consider whether it would be worth causing a serious accident, possibly one that could take a life ... or several lives. When you look at it this way, there's no text that can't wait.
Take a moment to do at least one of three things:
#1 Take the "it can wait pledge" So far over 12,900 individuals have pledged not text and drive, all you have to do is click on a button agreeing that you will not text and drive. It only takes a second. To do so
click here
or copy and paste the following link :
http://itcanwait.att.com/
#2 Please take just a moment to watch AT&T's 10-minute documentary titled "The Last Text," featuring stories of real individuals whose lives have been adversely affected by texting behind the wheel. Also feel free to share the video. Even if you do not text and drive, we all have family, friends, and even strangers that may benefit from watching the video so please share
# 3 Don't text and drive! It is just not worth it at all. If you know someone that does, do your best to get the point across to them of how dangerous it truly is. Again it is common sense to most, but some truly feel such dangers could never happen to them, so please get the message across and stay safe out there!