****** 12/29/2011 SPECIAL BREAK *******
Taking a small moment to break from the numerology prediction for just a moment.
On Christmas Day 2011, 18 year-old Ben Breedlove passed away of a heart condition that had plague him his entire life. Before his death, he wrote of a vision/dream he had in which he was in heaven with his favorite rapper, Kid Cudi, it was such a great experience/dream he thought to himself, I never wanted to wake up.
When Kid Cudi heard of all this and Ben's passing he released a statement in which he states it made him tear up to hear of this and Ben is his hero. Ben uploaded a video on youtube a week before his death and it is truly touching lives, so I ask you to please take a moment to watch and please feel free to share the video.
This is not at all related to this post, but Ben seems to have left a final message for the world and all I ask is you take one moment to watch. May Ben's soul rest in peace. Seems like such a beautiful soul with a beautiful smile to match. To read more about Ben Breedlove please
click here
Numerology Updates Continued.....
My purpose in writing all of this is solely to bring about an awareness of numbers and numerology. I will repeat again and again nothing posted here is law it just my observations. I don't know everything and I will never claim to, but I do know there is great power and meaning behind numbers and it is my hope to bring awareness to this.
Observations of number patterns and studying numerology can be done by anyone! So I encourage you to become more familiar with numerology if you are not currently familiar with it, and pay attention to number patterns not only in the world, but also the number patterns occurring in your own life. Seek the meaning behind numbers and number patterns and you may find the meanings and connection to be of a spiritually profound nature.
As the Year of 2011 is nearing an end are the new years vibration kicking In Early???? Below are events I feel are related to the 5/3 vibration, starting now!
* The three events with a red asterisk occurred/made news in November before I wrote and posted this numerology prediction....
*

November 5 Largest Quake In Oklahoma History 5.6 Causes Damage(on a number 5 day) and several strong aftershocks followed the large quake
*

November 13 Fire officials: 2 hurt in Chicago house explosion
*

November 14 San Francisco Bay Bridge Tech Fired; Safety Concerns Raised
November 19 Fire Crews Upperhand in Destructive Reno Blaze
November 28
Explosion rocks Mogadishu hospital
November 28 Wedding Hotel bombing in Philippines; 22 lbs of TNT; one of the most high profile bombings of the year
November 28 New Earthquake Proof Bridge for San Francisco Bay Completion Expected by 2013
November 28 Ecuador Urges Nearby Villages To Evacuate Due Increased Volcanic Activity Beginning Yesterday (Sunday)
November 29 Comedian Patrice O' Neal Passes at 41 To be one of my favorite stand-up comedians you have to really be good and make me laugh. Which is not an easy feat. This guy was one of my favorites. I believe this is part of the three vibration, passing at young age and well-loved comedian. He definitely made his mark in the field of comedy. The three vibration is our entertainment vibration. The number three is strongly linked to our entertainers including everything related to the very funny, comedic side of the vibration. We have definitely lost a very funny man today. May his soul rest in peace :(
This November 2011, we have experienced the loss of great people in nearly it seems every field in the three entertainment vibration: Heavy D, Andy Rooney, Bil Keane, Joe Frazier, music, communication field, sports, creator of a legendary comic strip, and now in the comedy field....
November 29 Warnings Issued as Volcano spews fiery rocks in Ecuador
*** New Updates Page Added 1/20/2012 ***
Current News Updates Part II Continuation
December 2011
December 1 Worst Santa Ana Winds In Years Hit California; 100mph Winds High wind Warnings Issued In California, Utah, Nevada, Arizona, New Mexico and Wyoming. It has been extremely windy out here and I found out it is windy all up and down California. My little brother called me yesterday evening and said, Crystal! it sounds like a tornado out here. It has been pretty windy up here in Northern Cali too. All night we can hear the wind blowing and squeaking the fences. I knew it was windy, but when I saw the news headlines on yahoo and I read of it being the worst Santa Ana Winds in years I understood why it was extremely windy.
100ft Trees falling and power lines down causing power outages in some areas and red flag fire alert was in effect due to a down power line sparking a two acre fire. Thankfully no fatalities to report. Say prayers for no fatalities. I was planning to go for a walk somewhere this morning and upon listening to the winds I decided to say in the house. Logged on online and saw the above headlines on yahoo. Please be careful and stay safe out there! Again High Wind Warnings Issued for:

California, Utah, Nevada, Arizona, New Mexico and Wyoming
December 2
Once in a decade violent Windstorm Leaves Path of Destruction Described as a windstorm that occurs about every 10 years. Give or take a year from the ten years, is it a coincidence that numerology cycles runs in nine cycles? If we began a count back, beginning from 2012, it would land us around the four universal year vibration (2011 & 2002 are four universal years) and headed for the five universal year (2003 & 2012 are five universal years).
From Yahoo article
"It's one of the strongest events that I can remember," said Brian Edwards, a meteorologist with Accuweather. "It's rather rare.""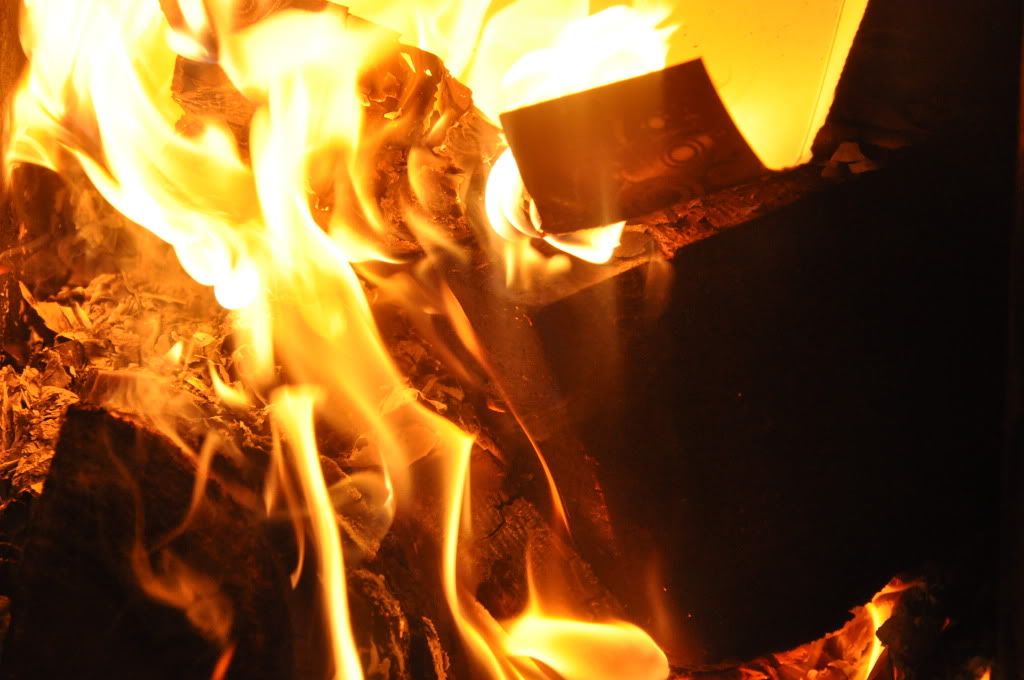 December 2
10 Wildfires Fueled by Winds Expected To Be Contained Saturday; Sacramento; 400 Firefighters Working On Blazes
December 3 Thousands Without Power Due To High Winds, California
December 4 Thick Volcanic Ash Blankets Indonesian Village The last eruption of this particular volcano was in 2003 - ....Our last five universal year.....
December 7 Great News! Making Motorcycling Safer Via Development of Inflatable Jackets (Before viewing link make sure speakers are turned down automatic yahoo video may play)
It must be true what they say about celebrities going in threes and definitely believe this is apart of the upcoming three vibration. I always say three is our entertainment, legendary, celebrity vibration. I read about the passing of one the individuals listed below and I was not going to post about it, until I discovered two more:
December 7 Pop Singer Dobie Gray Passes at 71Kracker remake of his song Drift Away
December 7 Mash Star Harry Morgan Passes at 96 An Actor that I am bit more familiar with has also passed. I know him for his role as

Col. Sherman T. Potter.

I watched Mashed all the time as child of the 80's and 90's as the show ran in re-runs. For some reason, as a child, I would get up early or stay up late watching tv shows and Mash was one of those shows.
December 7 Underrated Soul Singer Howard Tate Passes at 72
December 7 Hubert Sumlin passes at 80 Stumbled upon news of the death of another man considered very influential in the field of music. As a music lover I am bit saddened to hear of the passing of all these great musicians.
****** Correction the news article reported Dobie passed at 69, but really he passed at 71....
December 8 Not Specifically Event Related, but I wanted to share this article regarding 2011. It reminded of what I wrote here
This particular article pretty much sums up the cost of all weather and natural disasters of the year of 2011 alone. As I read through it I thought it sounded allot like my numerology prediction for 2012. News of the billion dollar recordyrt disas damage is released today on the "8" day. Which eight is known as the money vibratiion. I wanted to share this article because I found the last quote very much something to keep in mind for the future:
".... the world has to do two things, said Princeton University geological sciences professor Michael Oppenheimer: try to slow global warming by reducing greenhouse gas emissions and prepare better for extreme weather." ~ Source
We really do have to find ways to better way to prepare and I will do my part throughout the year of 2012 by posting ideas on ways we can make some sort of difference and equip ourselves the best way we can......
December 9 India Hospital Fire Results In 89 Deaths Sadly preventable. If some sort of fire safety regulations were in place the deaths as result of the fire could have been prevented. Fire Safety Issues is another topic I want to talk about throughout the year 2012 as so many deaths by fire are preventable. Here is a direct quote from the article regarding the hospital fire in India:
"......However, safety regulations are routinely ignored at hospitals throughout India, where it is common for fire extinguishers, if present at all, to be several years old and never serviced. Few buildings have fire stairways, and drills are virtually unheard of."
A change has to take place and it should not have to take deaths for a change to occur, but hopefully new fire safety measures will not only bring out the importance of fire safety,but save lives in the future.
December 10 6.7 Quake Strikes Mexico Thank goodness no damage, no casualties or tsunami warnings reported.....Three calendar month approaching a three-five universal year....
UPDATE 8:51PM PST

: Two deaths reported due to this quake. The quake has been downgraded from 6.8 to 6.7 to now 6.5. The last major quake to hit Mexico was Mexico City 1985 (which is listed here in this prediction under earthquake/natural disaster events occurring '85 as it was a five universal year). The 1985 quake was an 8.1 magnitude taking 10,000 lives....Click here to read latest updates on this quake
December 11

Jetliner forced to make emergency landing in Colorado

I am not sure if anyone has noticed more than usual between November 2011- till today's date there has been lots of news surrounding airlines, private jets, and planes. Thankfully this story ends on a good note. I believe prayer has the power to change things and make travel safer. It is always a good idea to say prayers when traveling. One of the engines of this Jetliner actually shutdown and forced landing in a spot typically made for smaller air crafts. Thank God everyone is safe.
December 11 US proposes unmanned border crossing with Mexico My thoughts are mixed on this one. Read the article and comment below or email me your thoughts ....Definitely will open up a new way of living especially for the small mexican town of Boquillas del Carmen. Not sure how this port of entry will affect security of the U.S....
December 13
Microsoft Co-Founder Plans For Creating Giant Space Plane For Space Travel Equip With A Space Travel Airport
December 14 7.1 Magnitude Earthquake
Papua New Guinea
*** New Updates Page Created 1/20/2012 ***
Current News Updates Part II Continuation
As we are headed towards the end of the year I believe we are going to see more of the 5/3 vibration showing up. I came across an article that is a great example of what I meant when I say the five energy is highly unpredictable all of sudden type of energy more than usual. In general the world is unpredictable, but when a five rolls around it can be a highly unpredictable, bizarre type of energy, by the end of 2012 you will have a great example of what I mean. Take the next article for example, an unexplained shower of apples raining down on a small British town. How bizarre is that?
December 15 Unexplained Shower of Apples Fall From Sky
December 17 Flash Floods Kills More Than 400 in Philippines
Very Sad News Coming Out of the Philippines today.This flood was preceded by a tropical storm and this particular area is said to be "unaccustomed to serious storms" in comparison to other parts of the country
December 17 13 Train Cars Carrying Soybean & Scrap Metal Derail In Iowa;No Injuries
December 17-30 Took a break from updating here, but still took notice of headlines......
December 31 Hollywood Arsonist Sought After Lighting More Than A Dozen Fires In One Night
December 31 Dead Birds Fall Out Sky Once Again On New Years Eve; Second Year. I mentioned this same news last year, supposedly once again, firecrackers are the possible cause. I don't believe it has anything to do with firecrackers......
December 31 7.0 Quake Hits Japan shore; no tsunami; no damage reported
2012 Current Events Updates
*** New Updates Page Created 1/20/2012 ***
Current News Updates Part II Continuation
January 2012
January 1 Pirate-themed cruise ship runs aground in Florida; no injuries
January 2 Chile Battles 3 Huge Forest Fires
January 2 Suspected Hollywood/Los Angeles Arsonist Caught; Believe to have caused 55 arson fires spread through the L.A. area
January 2
New York police investigate fire bomb attacks
January 2 ...Here an example of play on keywords that I mentioned; I am not going to list it here as an event but it has been reported in the news today a prisoner in California escaped by stealing a

fire

engine. At this moment he still has not been found, but this is an example of what I meant with play on words. Watch for play on words making news also. Lots of major fire news being reported today...
January 3 On New Years Eve 20 Tons of Herring Wash Up On Norway Coast and then Soon Vanishes Back Into Sea
January 4
After a 40 Year Battle Hawaii Public Train Line Is Likely to Roll Out This Spring
January 4
Afghanistan opening first major train service (Article Reported 12-21-2011)
January 4 NJ River bridge Opens, Gets stuck, Train Service Suspended
Special Note 1/20/2012 This Post is becoming lengthy so I created a part two of current news and updates which is just a page continuation of this post. Click here to view the news updates page and make a note of it, I will not update this post anymore.
The End...
I was planning to stop updating here, but I will continue, but once again also pay attention to news headlines on your own.....
Do pay close attention to news headlines starting now! Bookmark this blog or join it. If you have questions or comments please feel free to email me: crystal@numerologystar.com
If you comment directly beneath this post or (any post on this blog) please kept it relevant/related to what has been written here pages 1-6. If you have questions or comments of a personal nature, please feel free to email me. All irrelevant comments posted directly to this blog, including site promotions or spam and anything perceived to be spam will be deleted/not approved.
If you are on facebook be sure to like the new "Numerology Star" page. It is great way to share and show support for this blog and me as a numerologist. Simply search "Numerology Star" on facebook or
click here
to go to the page directly.
My wish for you all is that you stay safe out there and have a blessed New Year. I do not believe the world is going to end, but I believe we are coming upon an exciting, interesting time of major life change not only in the world but also in our personal lives . I feel excited even though I cannot exactly pin why. Lots of prayer and staying close to my faith, and the help of my friends is what really has pulled me through life, especially these past months/last couple of years.
If you would like for me to keep you in prayer please do not hesitate to email me. All request will be kept confidential. Stay blessed and safe out there! I appreciate you taking the time to read through this. If you wish to get in touch with me please feel free to email me.
crystal@numerologystar.com
All

Six Parts of this Numerology Prediction 2012:
Numerology Prediction 2012 Part 1
Numerology Prediction 2012 Part 2
Numerology Prediction 2012 Part 3
Numerology Prediction 2012 Part 4
Numerology Prediction 2012 Part 5
Numerology Prediction 2012 Part 6
New Updates Page Added 1/20/2012
Current News Updates Continuation
Final Revise: 12/31/2011 Excluding Updates