Babies born in a three universal year are natural born stars. Whether a child decides to pursue a career in entertainment depends on their life path, purpose in life, and desire, but without a doubt three universal year babies are born with a natural creative talent and are born ready for the camera. All babies are adorable, but three universal year babies are born with just an extra drop of adorable charm and many of our great entertainers are three universal year babies. The three universal year always churns out a great batch of some of our biggest and most loved Hollywood celebrities .
Those Also Possessing The "3" Star Charm?
Those with a three life path, those born on the 3rd, 12th, 21st, 30th of any month, those with a strong three in their numerology chart, and those with at least one three vibrational letter in their name - C, L, or U (in Chaldean the letters C, G, L, and S) will also have the "three" personality traits. However, being born in a three universal year, it is if there is some sort of heavy sprinkling of creative star energy over the birth of babies born in a three universal year in numerology. We will see how many great actors and actresses, that even if you are not familiar with them, you surely are familiar with their name and/or face. As I said, almost a year ago, you do not easily forget a three vibration – it carries an "I will make you remember me" vibe to it. The number three personality is natural when it comes to communication, artistic talents, humor, and one or more of the various forms of entertainment, especially, comedy, acting, singing, dancing, sports, esp. a wrestling personality, etc.
Do you have a three universal year baby? Do you know one? Are you one?
Below are the past three universal years, if you were born in the three universal year – you were born with the gifts and talents of a natural star. Check for your birth year and also take a look at some our favorite celebrities born in the three universal year
Three Universal Years : 2010, 2001, 1992, 1983, 1965, 1956, 1947, 1938, 1929, 1920 1902
Our next three universal year babies will be born in 2019, so plan accordingly, lol :)
Below are the faces and names of some well -known three universal year babies
2001- We have two little real life princesses born in this year: Princess Elisabeth of Belgium, daughter of Prince Philippe, Duke of Brabant & Aiko, Princess Toshi of Japan
The following three universal year stars quickly became household names and we will never forget them - which is the effect of the number "three". Even those born in 1992 have an already legendary type of effect on the entertainment world. There is a typecast type of vibe associated with a great majority of them - which makes it difficult to see them, as more than the role we have come to know them as They will always be infamous or famous for a particular role, t.v. show, movie, character, or style.
1992
Preteens and teens will definitely recognize most of these names and faces...
Shawn Johnson –American Olympic gymnast (no pic)
Taylor Lautner
Emily Osment
Selena Gomez
Dylan and Cole Sprouse better known as "Zack and Cody"
Frances Bean Cobain - Only child of late Nirvana singer Kurt Cobain and Cortney Love (no pic)
Demi Lovato
Nick Jonas, of course from The Jonas Brothers
Tyler James Williams from Everybody Hates Chris
And Last but not least in 1992 stars....drumroll please...lol ..The little starlet herself...Miley Cyrus... I actually love a couple of her songs, and I believe she is truly talented...She is making millions - hate her or love her, she is doing something right....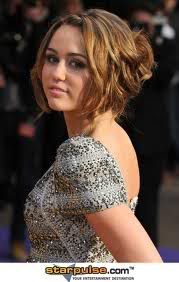 1983 (none pictured) Kate Bosworth, Carrie Underwood, Taylor Hanson (from Hanson band), Rapper Yung Joc, Michelle Branch, Amy Winehouse, Nicky Hilton, Jesse Eisenberg,
1965
(none pictured) Dave Attell, DJ Jazzy Jeff, Diane Lane, Brandon Lee, Dr. Dre, Booker T -Wrestler, Sarah Jessica Parker, Rodney King, Robert Downey Jr., Bill Bellamy, Martin Lawrence, Jon Cryer, Kevin James, Owen Hart, Tim Chapman "Dog the Bounty Hunter, Trent Reznor, Todd Bridges, Brooke Shields, Mick Foley, Manuel Uribe Garza, Elizabeth Hurley, Horace Grant, Shawn Michaels,Slash (Saul Hudson) J.K. Rowling, Jeremy Piven, Duane Martin, ShaniaTwain, Mia Zapata, Reggie Miller, Lennox Lewis, Charlie sheen, Constance Marie, Scottie Pippen, Cheryl Hines, Chris Penn, Ty Pennington, Bjork, Andy Dick, Heidi Fleiss, Nicholas Sparks
1956
Mel Gibson, Davis Caruso, Bill Maher, Mimi Rogers, Geena Davis, Teena Marie(interesting she recently passed this year she was born in a three universal year and she passed suddenly in a three universal year), Andy Garcia, Bob Saget, Latoya Jackson, Kenny G, Chris Isaak, Randy Jackson (idol judge), Delta Burke, Maureen McCormick, Kim Cattrail, Davis Copperfield, Mickey Rourke, Bo Derek, Larry Bird, Sheryl Lee Ralph
1947
Jack Hanna, David Bowie, Paula Dean, Farrah Fawcett, Rob Reiner, Glenn Close, Elton John, Emmylou Harris, Tom Clancy, Davis Letterman, James Woods, Kareem Abdul-Jabbar, Iggy Pop, Meredith Baxter, Michael Gross, O.J. Simpson, Carlos Santana,
Hillary Rodham Clinton,
Richard Dreyfuss,

Minnie Riperton